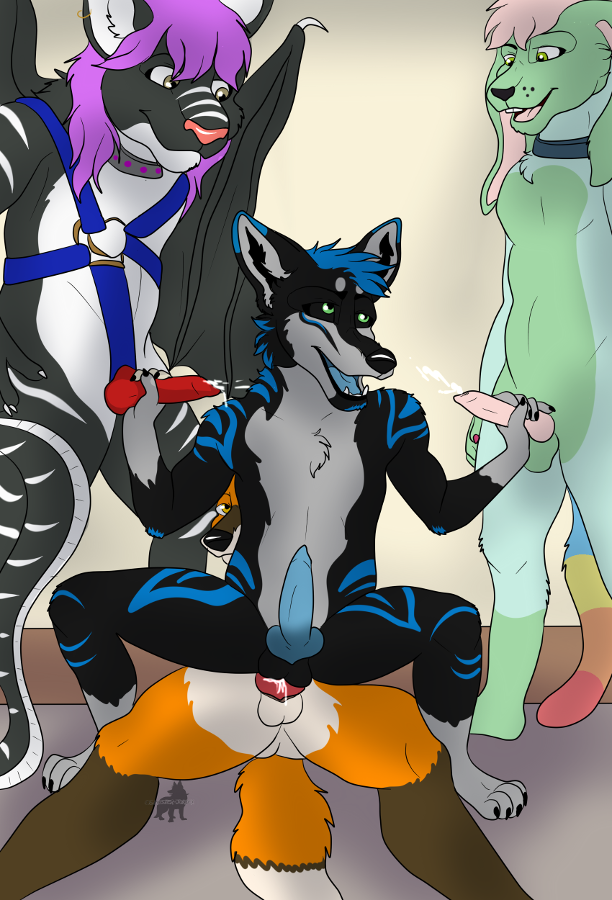 So Drako was invited to this one party, and was thinking he'd get to chill and watch movies while eating dinner.
Much to his surprise, he ended up with his cock in Stealthiwolf's paws while he gets pounded in the butt by another unkown fur.
He wasn't alone, because Stealthiwolf was pawwing him and the cute jackal-summerlight.
After this suprise party, he invited them all to join him at Drako's Den sometime.
Stealthiwolf -
http://www.furaffinity.net/user/stealthiwolf/
jackal-summerlight -
http://www.furaffinity.net/user/jac.....l-summerlight/
This lovely piece is drawn by Sinister-Jordex -
http://www.furaffinity.net/user/sinister-jordex/