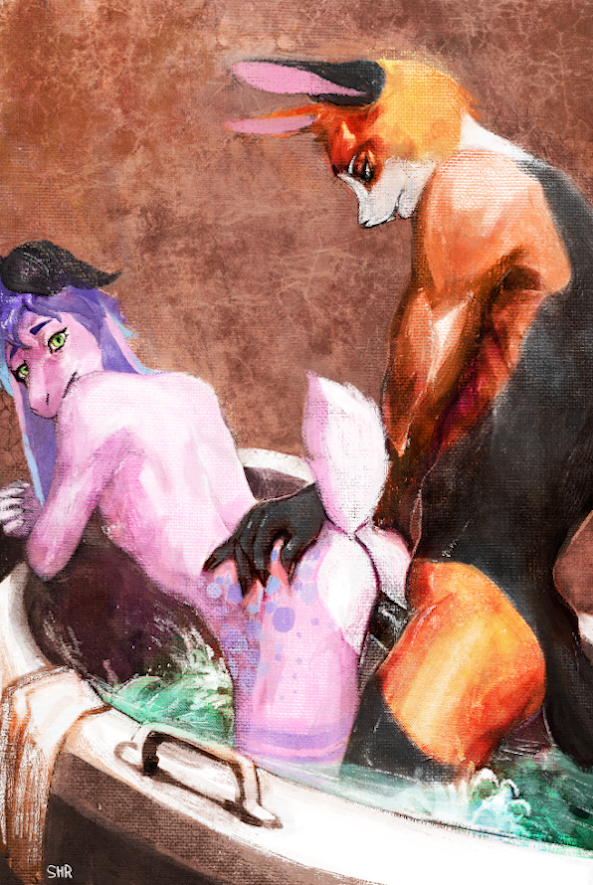 Belial walked in on Calico as he was getting ready to take a bath.
The bunny was drawing water and sitting in the tub, playing with himself before the goat wandered in and came on strong.
Just don't think the goat was expecting the bunny to take carge, and bury bunny cock instead.
Belial is owned by mikethekitty -
https://www.furaffinity.net/user/mikethekitty/
This piece was drawn by Yonas -
https://www.furaffinity.net/user/yonas/
The original is here -
https://www.furaffinity.net/view/45301194/