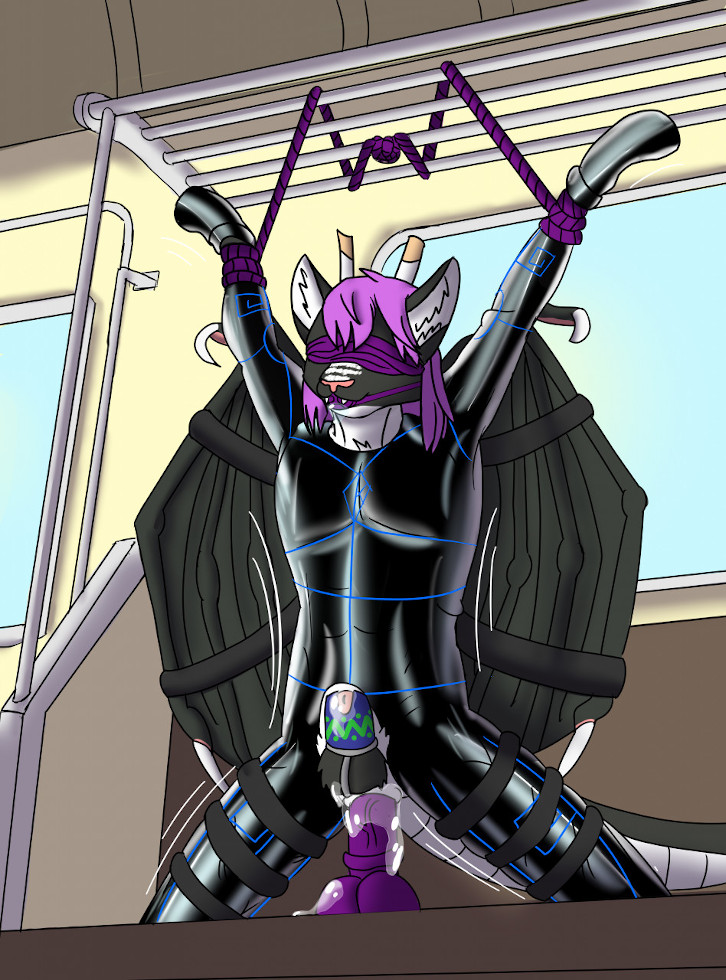 Seems Drako has found himself in a rather strange position.
Someone has put him in his latex suit, bound him up on a train, and sent him for a ride.
Complete with the horse cock on the bench to help keep his hole filled as he is stuck in this position.
Hopefully none of the other passengers would mind a tied up, quivering and moaning hybrid being fucked by horse cock on the train during their trip today.
Worse yet, he's blindfolded - so he has no idea who all can see him.
Drawn by Nanori-chan -
https://www.furaffinity.net/user/nanori-chan/
Original -
https://www.furaffinity.net/view/42172452/