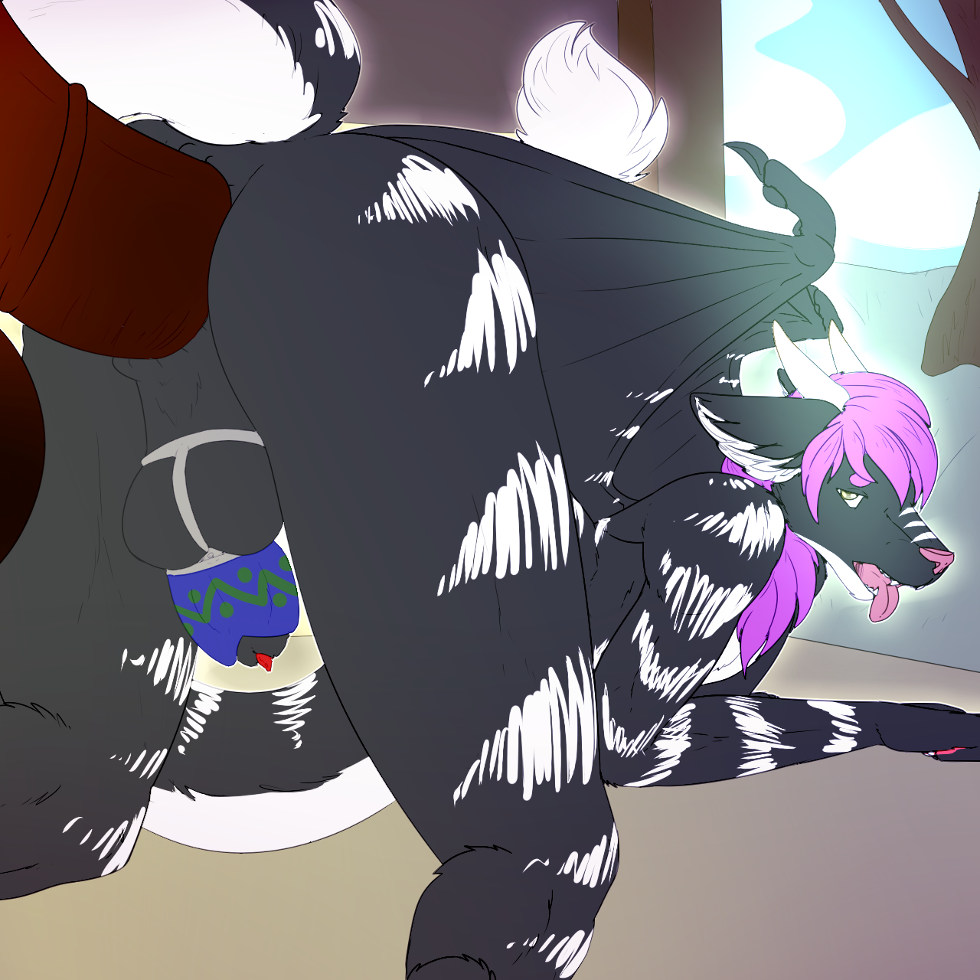 So Drako was taking a mid morning nap when some unknown horse decided not only to let himself into the Den
But to also take charge of the situation and enjoy some tight kitten tail.
It doesn't look like Drako is complaining any though, considering he's been looking for a nice equine daddy/master.
Though his tight ass won't be as tight for a bit after this big stallion is done with him.
Drako is still on the hunt for an equine daddy/master and is more than happy to keep hosting
Kinky furries at his Den.
Can always join the fun at Drako's Den -
http://drako.furfag.net
(Now with easier to read Text!)
BTW - If you are a big studly equine seeking a pet, feel free to contact Drako.
He'd gladly let you collar him.
This is a lovely YCH by redtoblack -
https://www.furaffinity.net/user/redtoblack
The original can be found here:
https://www.furaffinity.net/view/32570907/