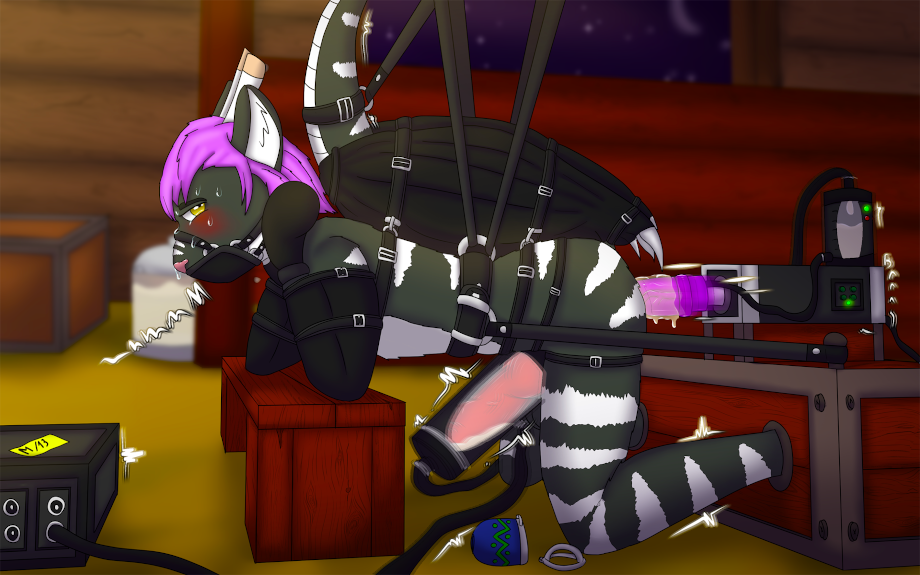 So, after being locked up for several months, my master decided a special treat for me.
He took me to a small farm owned by a friend of his where I ended up getting put into this particular setup.
It appears this "friend" specailized in milking males dry, but my setup was slightly different than that of the others, including a couple that were already in the barn with me.
My setup included the milker on my extra sensitive cock - mainly due to it being locked up for so long.
The maching under my tail was stuffing me full of horse cock, but my milker was hooked up to a canister and some hosing.
That hosing ensured the milker would store some of my cum, but would also inject a good amount of my own cum deep into myself.
My master and his friend left me hooked up like this for a majority of the night.
I was so sore and tired I slept on the way home.
This was drawn by Nanori-chan -
https://www.furaffinity.net/user/nanori-chan/
The original is here -
https://www.furaffinity.net/view/45703218/