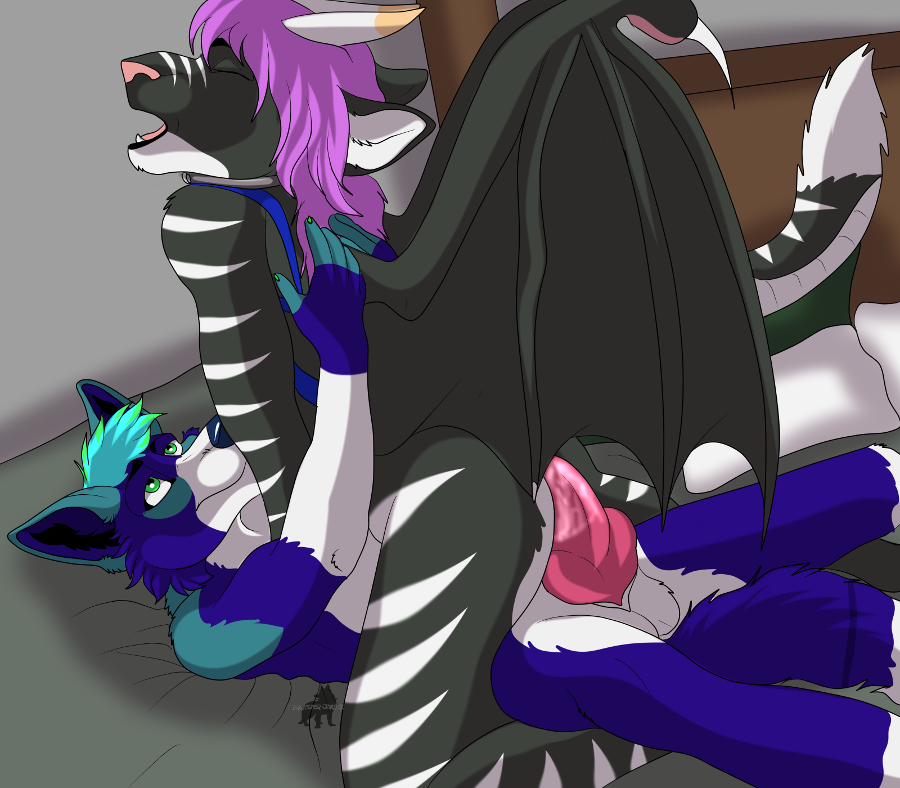 Tyr dropped by Drako's Den for a bit of fun, especially after hearing about the place during his camping trip with Drako and a couple other males.
Drako was impressed by Tyr's massive love pole during the camping trip, but didn't do more than give the wolf-hound muzzle during that trip.
So when Tyr came over to the den, Drako felt the need to actually get the feeling of being filled by that large cock, and was more than happy to ride off the large male.
This is a response piece to:
https://drako-art.booru.org/index.p.....iew&id=558
This piece was drawn by Sinister-Jordex:
http://www.furaffinity.net/user/sinister-jordex/
Tyr is:
http://www.furaffinity.net/user/failist44/