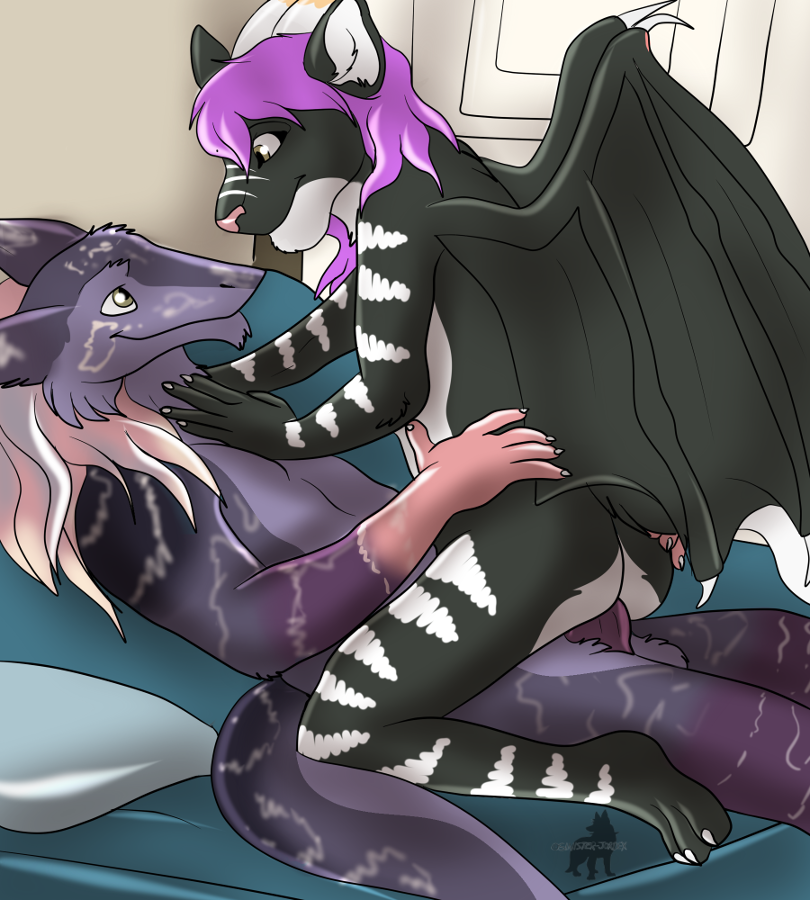 Shortly after Orosi joined Drako's Den, they ended up cuddling which led to Orosi getting aroused.
Drako, locked in his chastity cage looked at Oroso with a blush.
Orosi nodded and allowed Drako to suck on that tasty sergal cock, which led to the kitten eventually riding the sexy sergal.
This piece was drawn by Sinister-Jordex -
http://www.furaffinity.net/user/sinister-jordex/