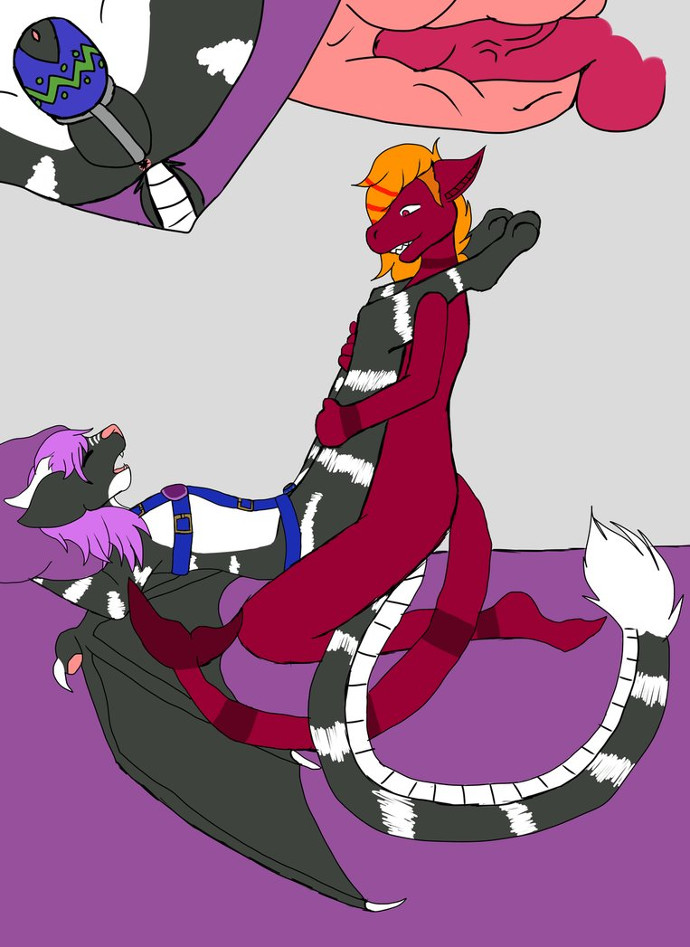 So one evening, a rather sexy shark friend of mine decided to take me out to dinner.
We had a wonderful time catching up and joking around when he noticed my collar was now accompanied by a harness, which made him a bit more curious.
We discussed letting him have a closer inspection, and upon returning to my den, we began cuddling on the bed. It soon led to him removing my loincloth and underwear, which gave him the perfect view of my locked bits.
He spent some time inspecting the chastity cage and harness before he too stripped, mainly because he had gotten himself fully aroused during the inspection.
"So, does this mean you care more about pleasing others now?" he asked me.
I nodded shyly. "Yep, cant care about me getting off if it's locked."
"Good, lie back."
So I did as I was told, and that was when he decided to mount me, taking my tight pucker and slowly starting to breed my butthole.
This lovely piece was the final result of that dinner.
Art and Artero: NekoTheInsaneCat -
http://www.furaffinity.net/user/nekotheinsanecat/
Original:
http://www.furaffinity.net/view/28363878/