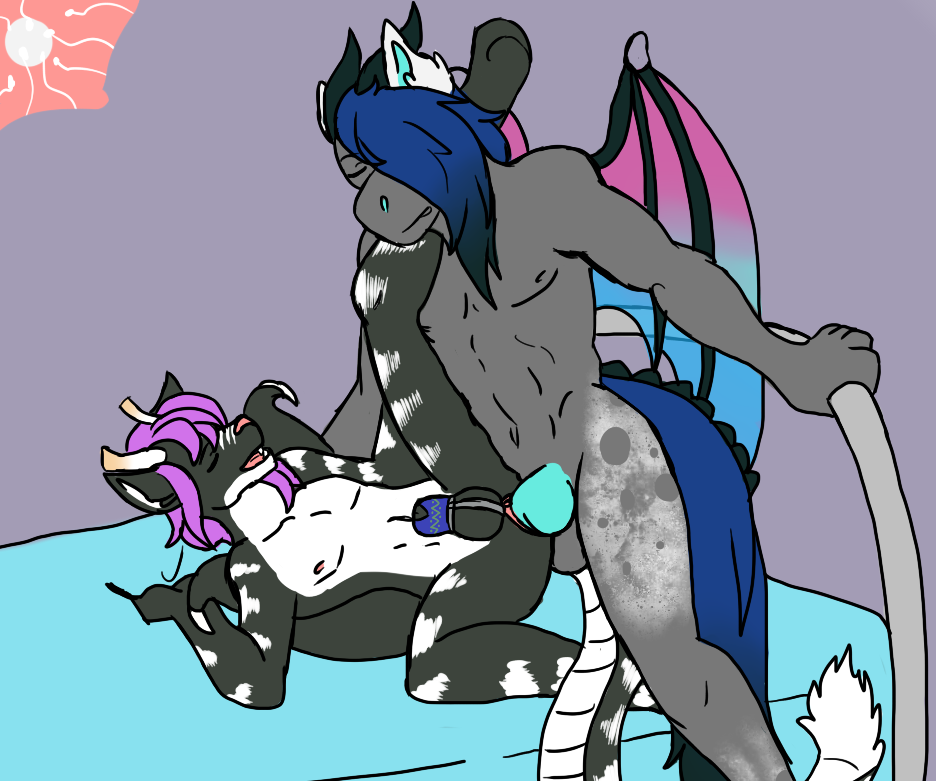 Looks like this Dragon-Horse hybrid found Drako's Den, and spotted Drako on the bed in just his chastity cage.
Apparently the dragon-horse couldn't resist the urge to stuff a male-herms cunt, and bred Drako pretty roughly.
Doesn't look like this feline minded being well used and filled with all the cum, though he may end up with more than he bargained for.
Drawn by NekoTheInsaneCat
https://www.furaffinity.net/gallery/nekotheinsanecat/
Dante:
https://www.furaffinity.net/view/33230892/