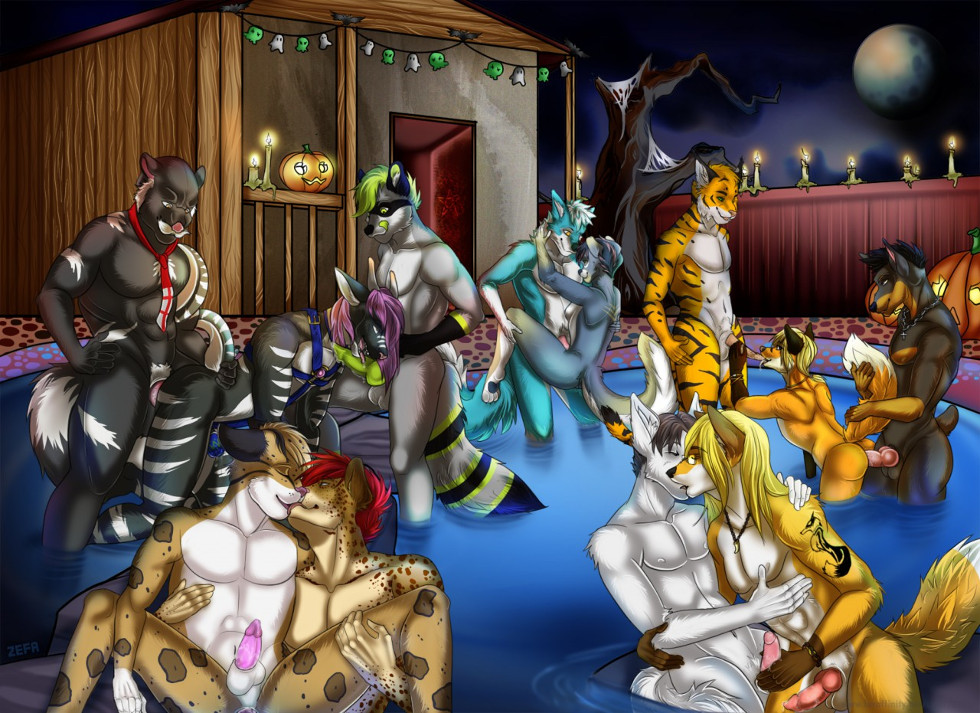 Looks like Drako found his way around to yet another party/orgy.
He was invited to a big Halloween party at a friend's place who just so happened to have had an outdoor pool in his very private back yard.
As you can see, all the men in the party decided to take it upon themselves to make a very good use of the pool, and all the other willing and horny men. A couple of them seem to really enjoy a locked up Drako.
Drako found himself serving a sexy bear-dragon and a cute raccoon at the same time. Doesn't look like he's complaining. Of course, this locked slut would prolly gladly serve them all.
This lovely piece was drawn by Zefa:
https://www.furaffinity.net/user/zefa/
The original is here:
https://www.furaffinity.net/view/34149023/
Other Characters:
Ironmania2003 -
https://www.furaffinity.net/user/ironmania2003
LeonPardus -
https://www.furaffinity.net/user/leonpardus
JCFox -
https://www.furaffinity.net/user/jcfox
ForeverKite42 -
https://www.furaffinity.net/user/foreverkite42
Seba_Raccoon -
https://www.furaffinity.net/user/sebaraccoon
MythicFox -
https://www.furaffinity.net/user/mythicfox
~
ElTigero -
https://www.furaffinity.net/user/eltigero
UncreativeUsername -
https://www.furaffinity.net/user/un.....eativeusername
CarlFrost -
https://www.furaffinity.net/user/carlfrost