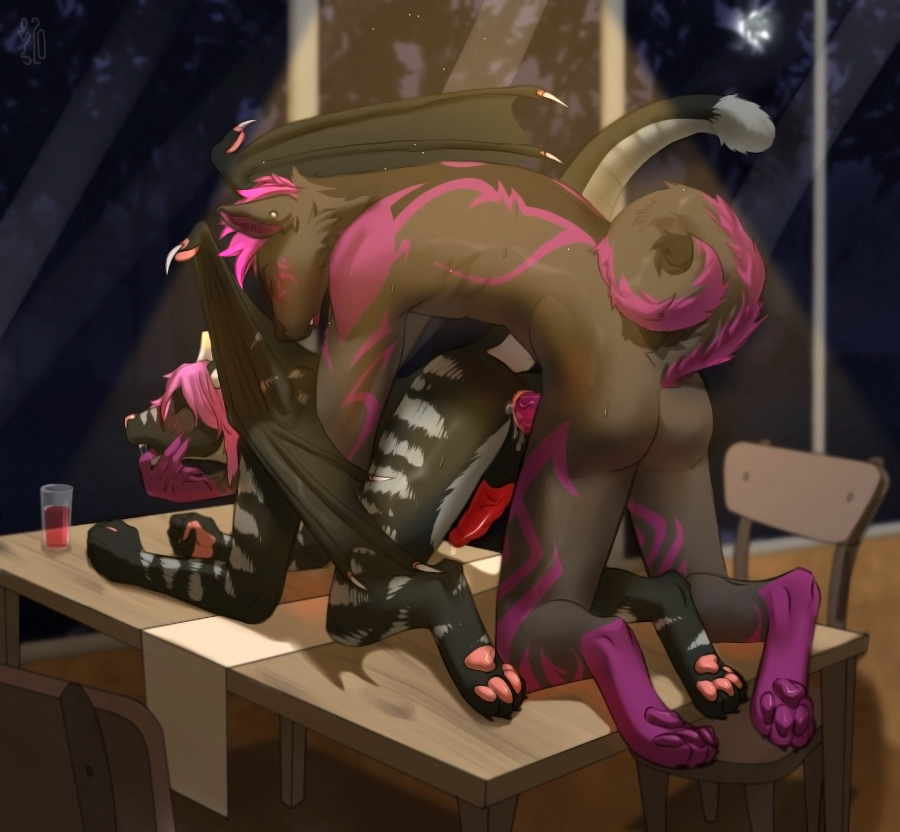 So, Drako invited a new friend, Kendi, to dinner one night.
Kendi really seemed to enjoy the meal, and the eye candy this hybrid was offering.
Maybe Drako should have been clothed, or at least caged, during this dinner.
Cuz after the table was cleared, it looks like Kendi decided to have a bit of fun on the table with his new friend.
Doesn't look like Drako's going to complain either, a chance to be topped while not caged is rare, and maybe it led to a return of the favor?
This was a fun YCH I got from deaddomovec:
https://www.furaffinity.net/user/deaddomovec/
The original is here:
https://www.furaffinity.net/view/35595554/
Kendi is:
https://www.furaffinity.net/user/kendipup
Drako Swiftclaw Kendipup deaddomovec ych gay sex tablesex background wings paws anal dick tabby-twogon hybrid Husky anal